Economix Active®
20kg
WORK, REST, PLAY
Economix Active is an economical & nutritionally balanced feed for a broad variety of horses & ponies in light to medium work
THE ECONOMIX ACTIVE ADVANTAGE
Fully Steam Extruded which breaks down proteins & starches to maximise digestibility.
Barley is a natural energy source & adds condition.
Complete with Vitamins & Minerals.
Omega Rich Oils provide cool, sustained energy.

*This product is manufactured on the same production line as other Mitavite products and while not included in this formulation traces of soy and molasses may be present.
Barley, canola oil (including Omega 3 and Omega 9 oils), Mitavite® vitamin and mineral premix (including heat stable vitamins and chelated mineral proteinates), mill mix and salt.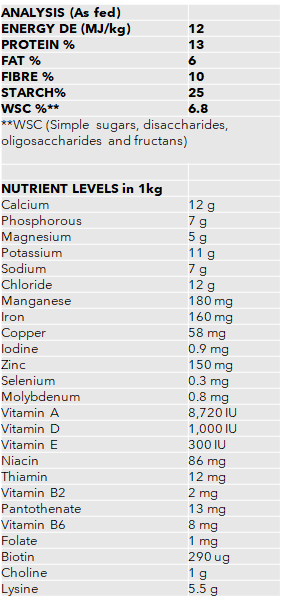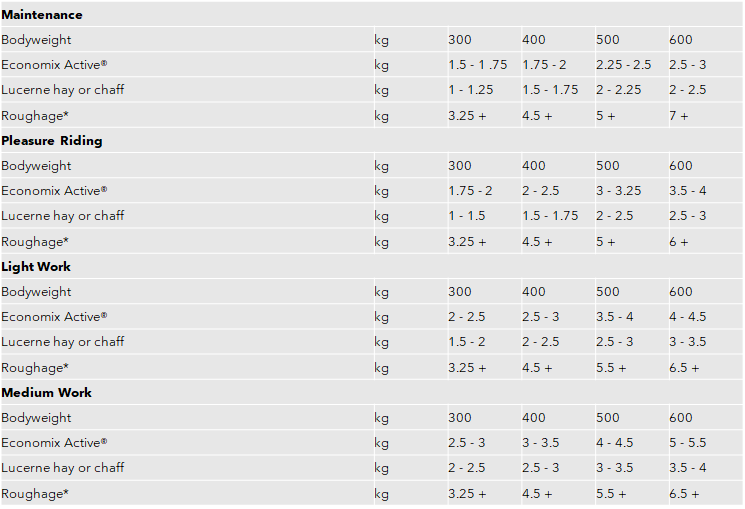 *Roughage (hay, chaff, grass hay, pasture, Beet Pulp etc) should be fed at 1-1.5% of bodyweight. Total daily feed (concentrate + roughage) should be 2-3% of bodyweight depending on age, workload, stage of pregnancy or lactation & climate. Feeding rates intended as a guide only. All variables should be taken into consideration.