Yearling Prep®
20kg
STAR POWER
Yearling Prep is a complete & balanced oat free muesli, specifically formulated to support the development of strong bones & lean muscle in young & growing horses. The ideal feed for professional yearling preparations.
THE YEARLING PREP ADVANTAGE
Optimal Essential Amino Acid profile, coupled with chelated minerals to support development of lean muscle.
Live Yeast Probiotic to support gut health & to aid digestion.
Omega Fatty Acids strengthen the immune system & help reduce inflammation.
Bonafide®, featuring Quinaquanone®, a Bioavailable form of Vitamin K1 & K2, proven in trials to increase bone density.
Cooked and Rolled barley, corn and lupins; faba beans, canola meal, sunflower seeds, soybean meal, canola oil (including Omega 3 and Omega 9 fatty acids), Mitavite® vitamin and mineral premix (including heat stable vitamins and chelated mineral proteinates), salt, molasses, natural enzymes, Live Yeast Saccharomyces Cerevisiae and Quinaquanone® (the active constituent of Bonafide®).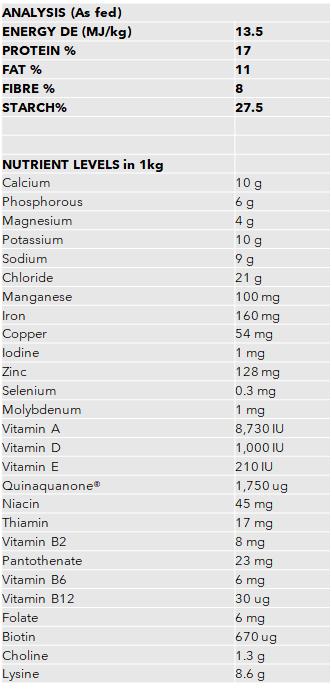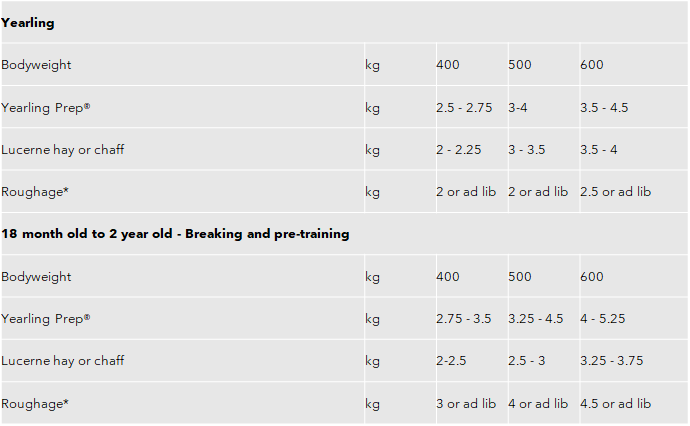 If Yearling Prep® is fed as the only concentrate, *Roughage (hay, chaff, oaten, cereal hay, meadow hay, pasture, Beet Pulp etc) should be fed at 1-1.5% of bodyweight. Total daily feed (concentrate + roughage) should be 2-3% of bodyweight depending on age, workload & climate. Feeding rates intended as a guide only. All variables should be taken into consideration.