XLR8®
20kg
PUT THE PEDAL TO THE METAL
XLR8 is a high energy, high protein oat free muesli and steam extrusion blend that delivers fast acting energy whilst maximising nutrient utilisation.
THE XLR8 ADVANTAGE
Optimised Amino Acid profile supports the development of lean muscle.
Elevated Lysine level supports protein synthesis.
'Horse perfect' Vitamins, Minerals & Electrolytes support rapid recovery after intense work or racing.
Bonafide®, featuring Quinaquanone®, a Bioavailable form of Vitamin K1 & K2, proven in trials to increase bone density.
Cooked and Rolled barley and lupins; soybean meal, canola meal, corn, sunflower seeds, Mitavite® vitamin and mineral premix (including heat stable vitamins and chelated mineral proteinates), canola oil (including Omega 3 and Omega 9 oils), mill mix, salt, molasses, lysine, chromium yeast culture, natural enzymes and Quinaquanone® (the active constituent of Bonafide®).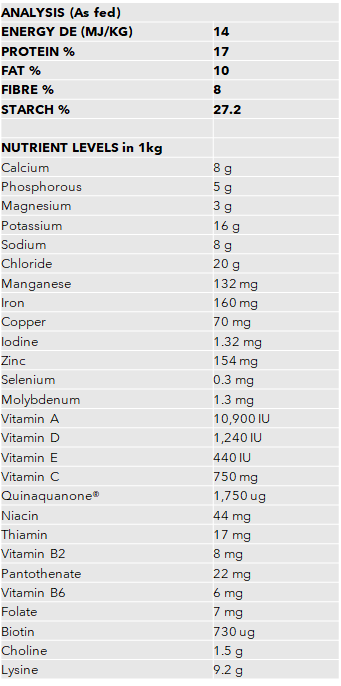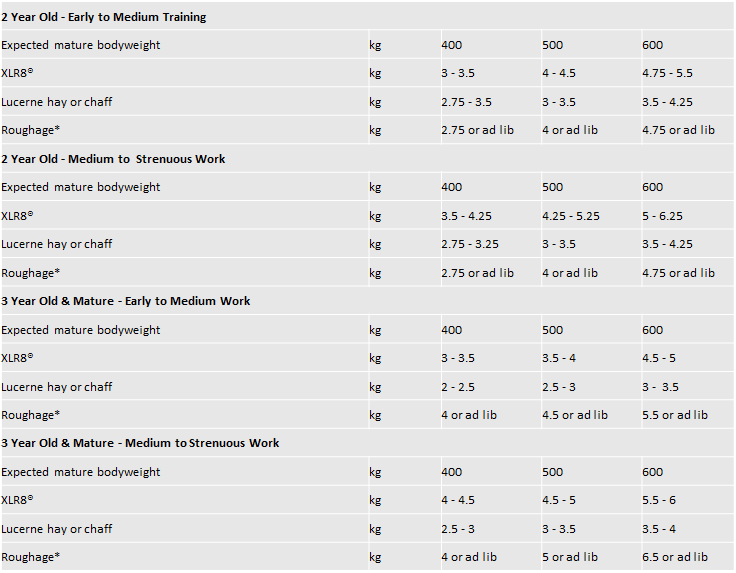 *Roughage (hay, chaff, grass hay, pasture, Beet Pulp etc) should be fed at 1-1.5% of bodyweight. Total daily feed (concentrate + roughage) should be 2-3% of bodyweight depending on age, workload, stage of pregnancy or lactation & climate. Feeding rates intended as a guide only. All variables should be taken into consideration.