StudGro®
20kg
UNRIVALED VALUE
StudGro is a quality energy and nutrient dense economical feed that supplies balanced nutrition in a highly digestible, easy to feed & safe form.
THE STUDGRO ADVANTAGE
Fully steam extruded, improving small intestinal digestibility to over 90%, reducing the risk of hindgut acidosis & associated issues.
Full array of Essential Amino Acids in a horse specific profile to aid the development of strong bones, tendons & muscles.
High in Soluble Fibres for optimum gut health & digestion.
Elevated levels of Bioavailable, Natural Vitamin E, an effective antioxidant & to support muscle function.
Fortified with Biotin for strong hooves & healthy skin.
Large Nugget for convenient paddock feeding.
Formulated to support the development & replenishment of all body tissues.
*This product is manufactured on the same production line as other Mitavite products and while not included in this formulation traces of soy and molasses may be present.
Canola meal, barley, Mitavite®'s vitamin and mineral premix (including heat stable vitamins and chelated mineral proteinates), canola oil (Omega 3 and Omega 9 fatty acids), mill mix, salt, lysine and methionine.
ANALYSIS (as fed)




ENERGY DE (MJ/KG)
12.2
PROTEIN %
16
FAT %
6
FIBRE %
16
STARCH %
18.5
WSC %**
7.2
**WSC (Simple sugars, disaccharides, oligosaccharides and fructans)




Calcium
14 g
Phosphorous
8 g
Magnesium
5 g
Potassium
5 g
Sodium
6.3 g
Chloride
7.5 g
Manganese
160 mg
Iron
310 mg
Copper
60 mg
Iodine
1.25 mg
Zinc
165 mg
Selenium
0.5 mg
Molybdenum
1 mg
Vitamin A
8,048 IU
Vitamin D
1,050 IU
Vitamin E
230 IU
Niacin
100 mg
Thiamine
15 mg
Vitamin B2
11 mg
Pantothenate
31 mg
Vitamin B12
35 ug
Vitamin B6
10 mg
Vitamin K
5.5 mg
Folate
4.5 mg
Biotin
800 ug
Choline
1,200 mg
Lysine
8g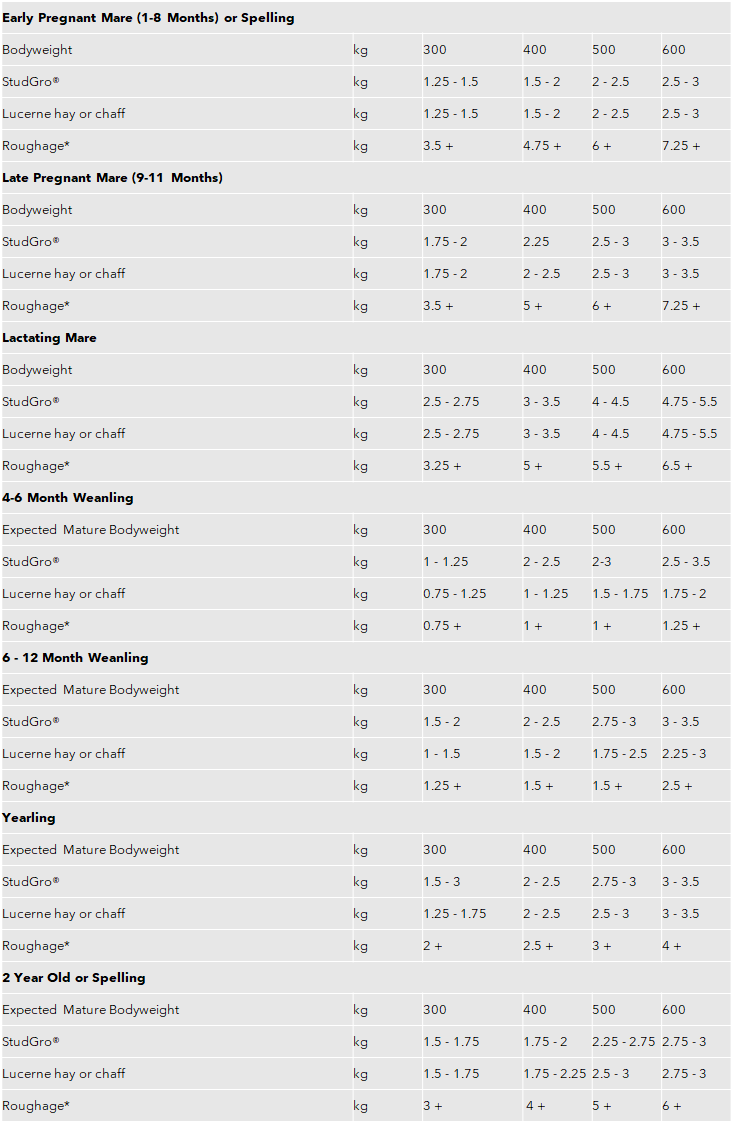 *Roughage (hay, chaff, grass hay, pasture, Beet Pulp etc) should be fed at 1-1.5% of bodyweight. Total daily feed (concentrate + roughage) should be 2-3% of bodyweight depending on age, workload, stage of pregnancy or lactation & climate. Feeding rates intended as a guide only. All variables should be taken into consideration.